So we had gone to the Mall of Ara­bia already, but Erica thought I would enjoy the Red Sea Mall, so one evening she and I took the bus to Jed­dah and stayed until 10pm or so. Here are a few of the pho­tos I took. It's well laid out and quite nice on the inside. The out­side wasn't as impres­sive as the Mall of Ara­bia, but appar­ently most aren't. In case you hadn't guessed, the Saudis love their malls.
Head­ing out of KAUST
The check­point going out of KAUST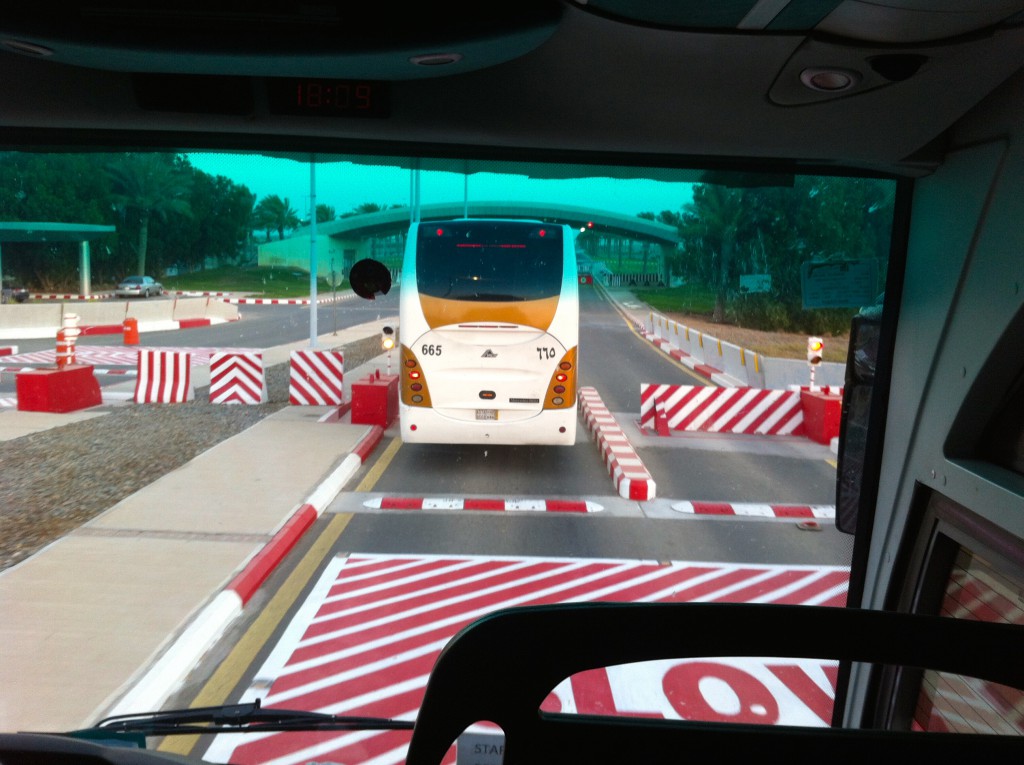 The road to Jeddah
Check­point along the free­way… KAUST buses just blow through no problem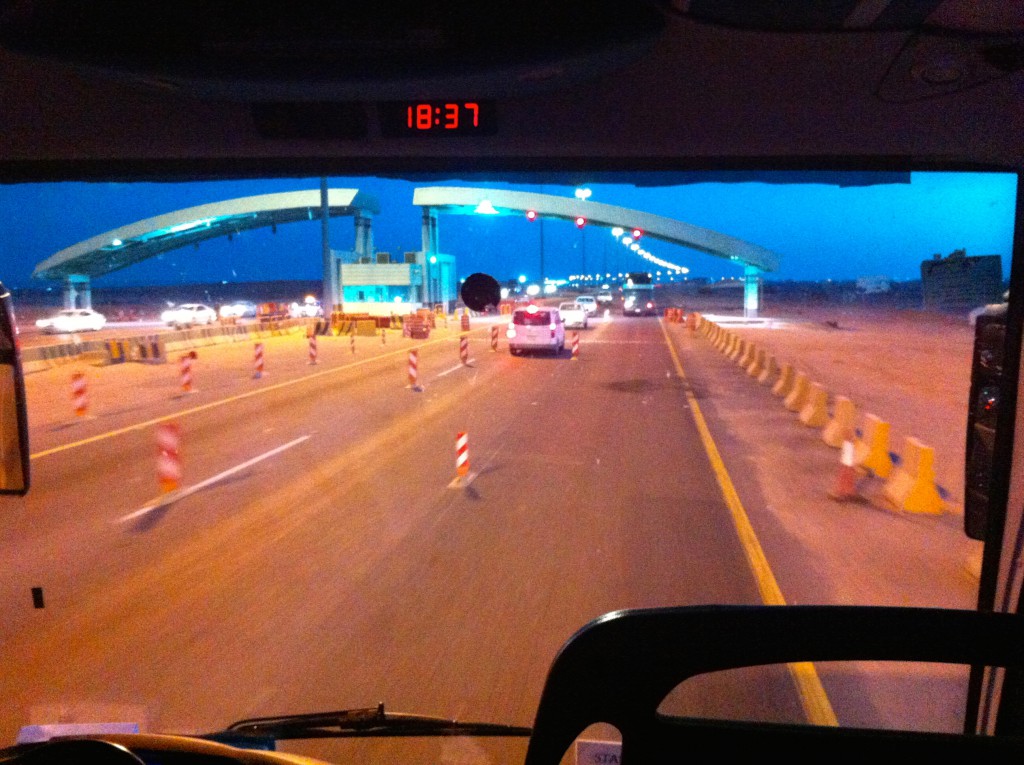 The streets approach­ing the mall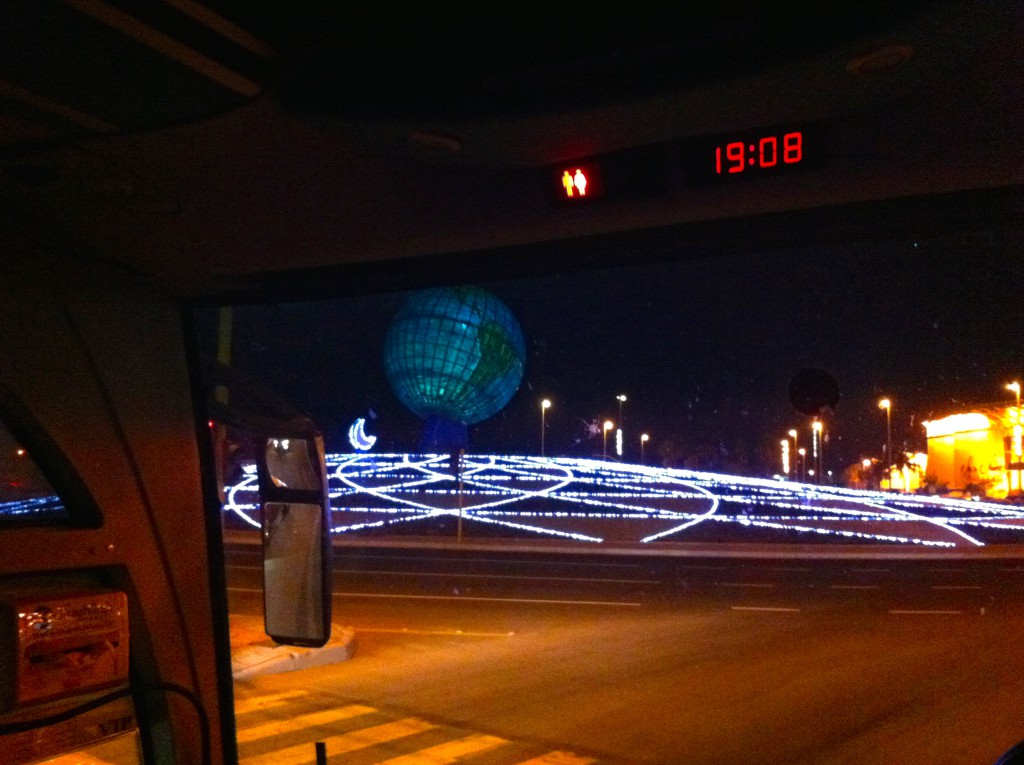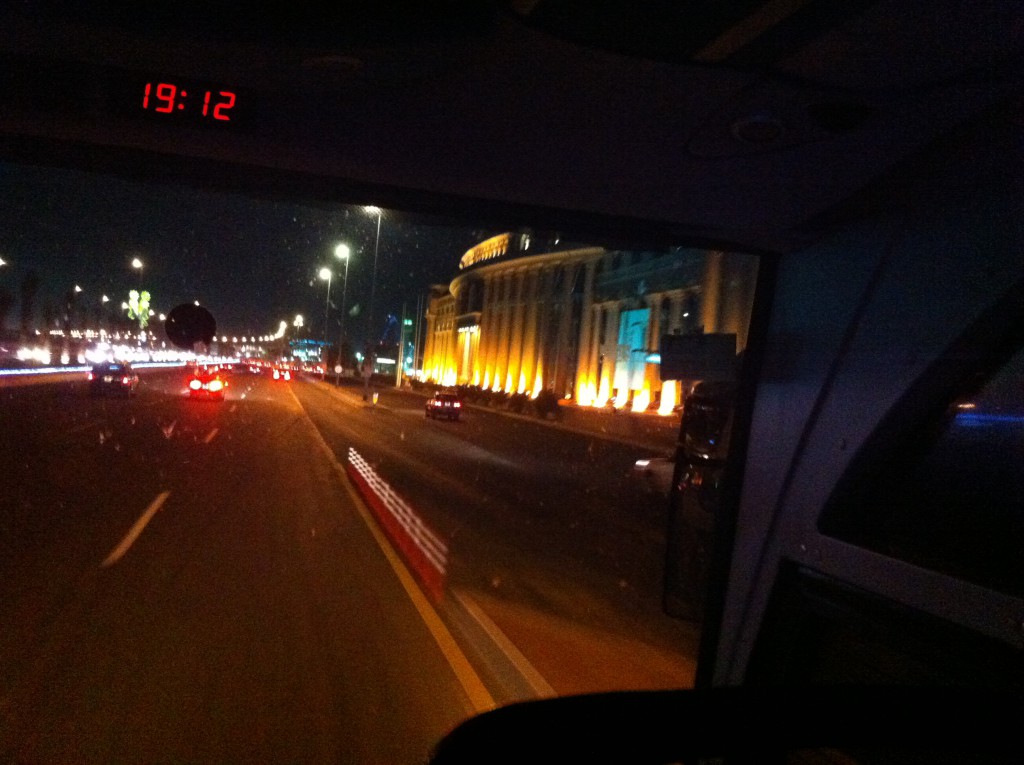 The Red Sea Mall
One of many entrances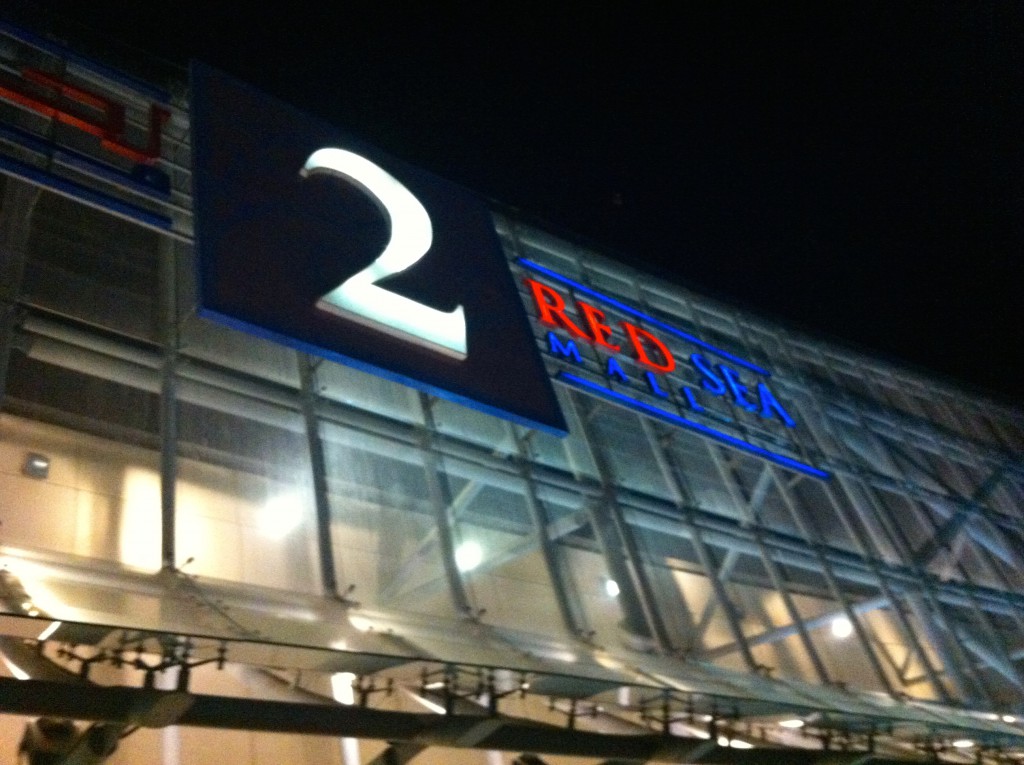 Going up to the 'Bazaar'
Many of the large ads at the mall have the faces pixelated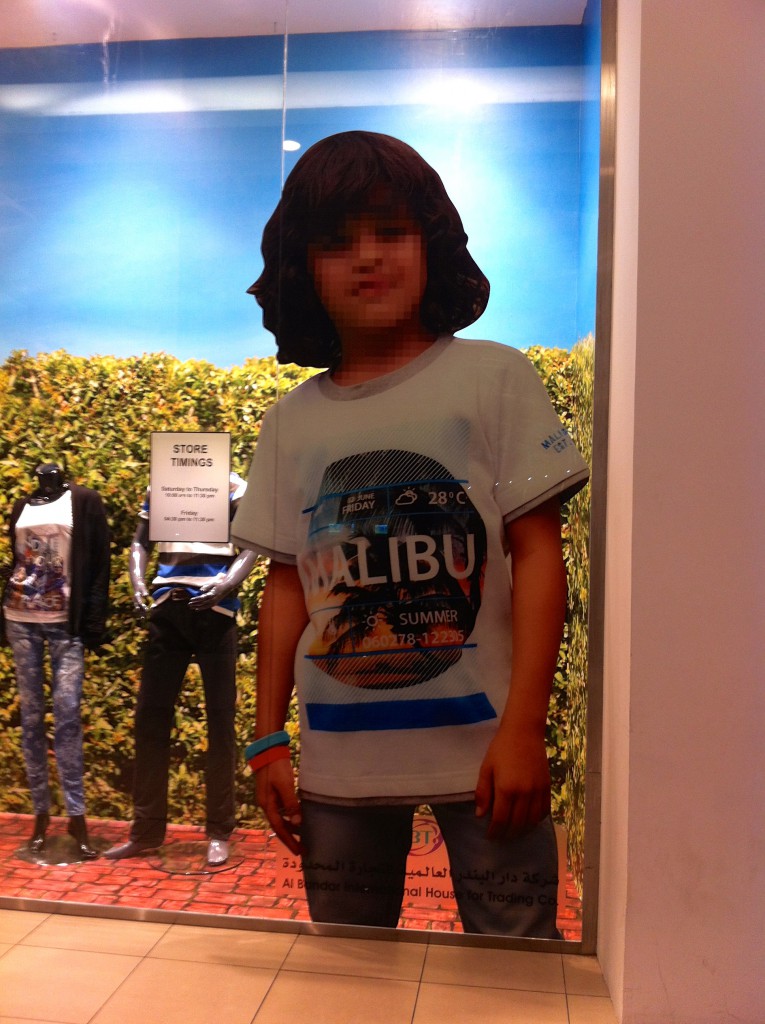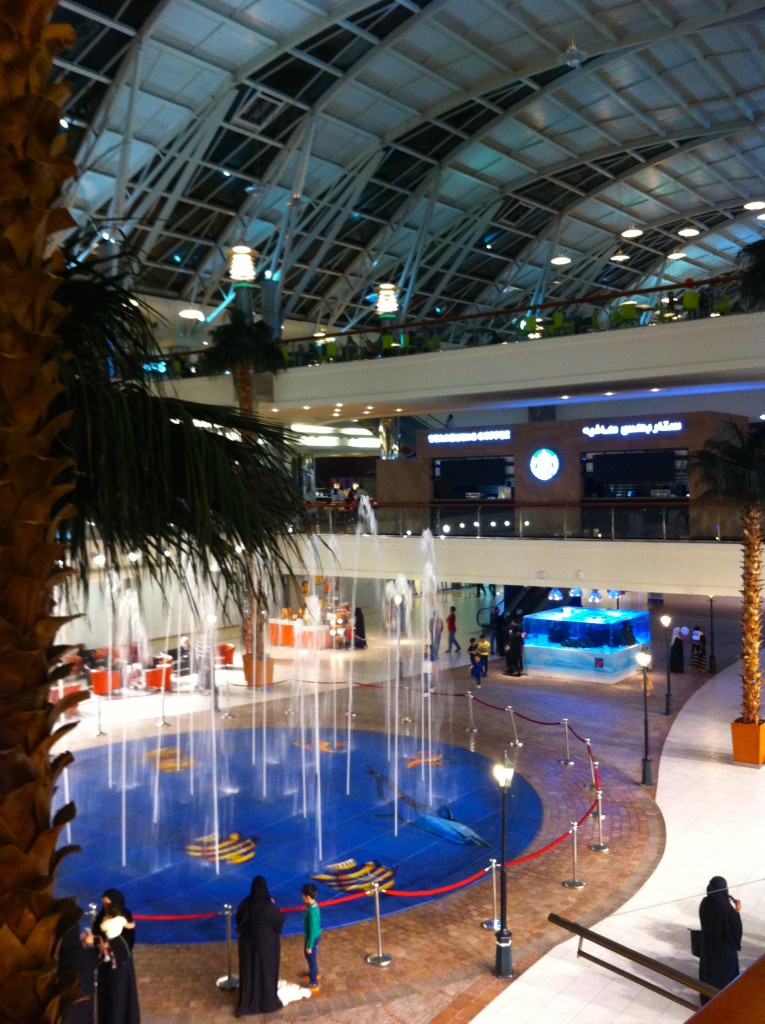 A sign show­ing that there are dif­fer­ent seat­ing areas
I was care­ful about tak­ing pho­tos of peo­ple, as it is frowned on in Saudi Ara­bia, but there are a few ran­dom sight­ings in my photos.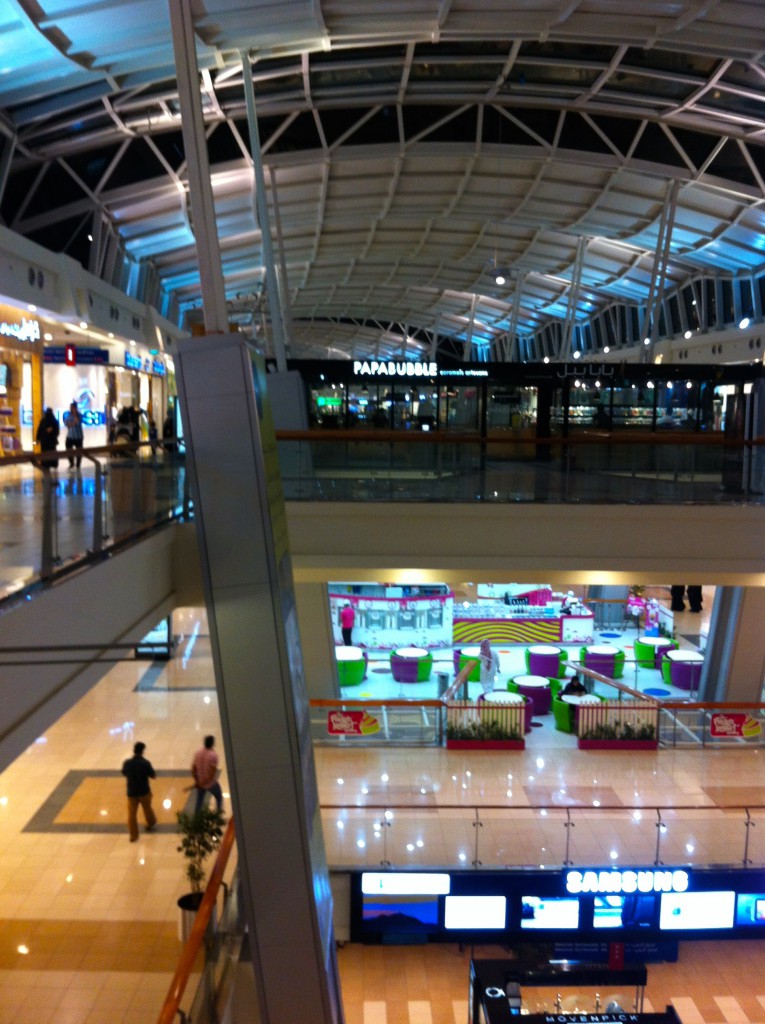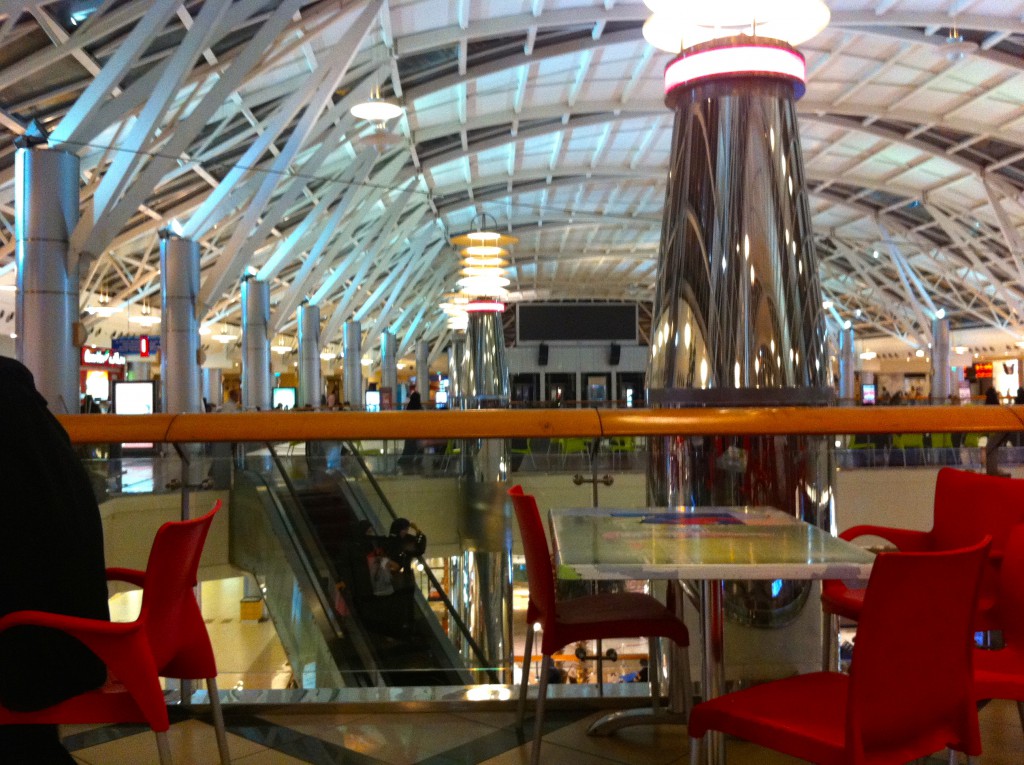 I waited at a table in the fam­ily sec­tion while Erica ordered food from Al Baik, the mid­dle east­ern equiv­a­lent of fast food (but THEY have gar­lic sauce!). If you look closely, you can see a divider sep­a­rat­ing the women's line from the men's line for order­ing and pick­ing up food. The women's lines are gen­er­ally much shorter.
Chicken, fries and a bun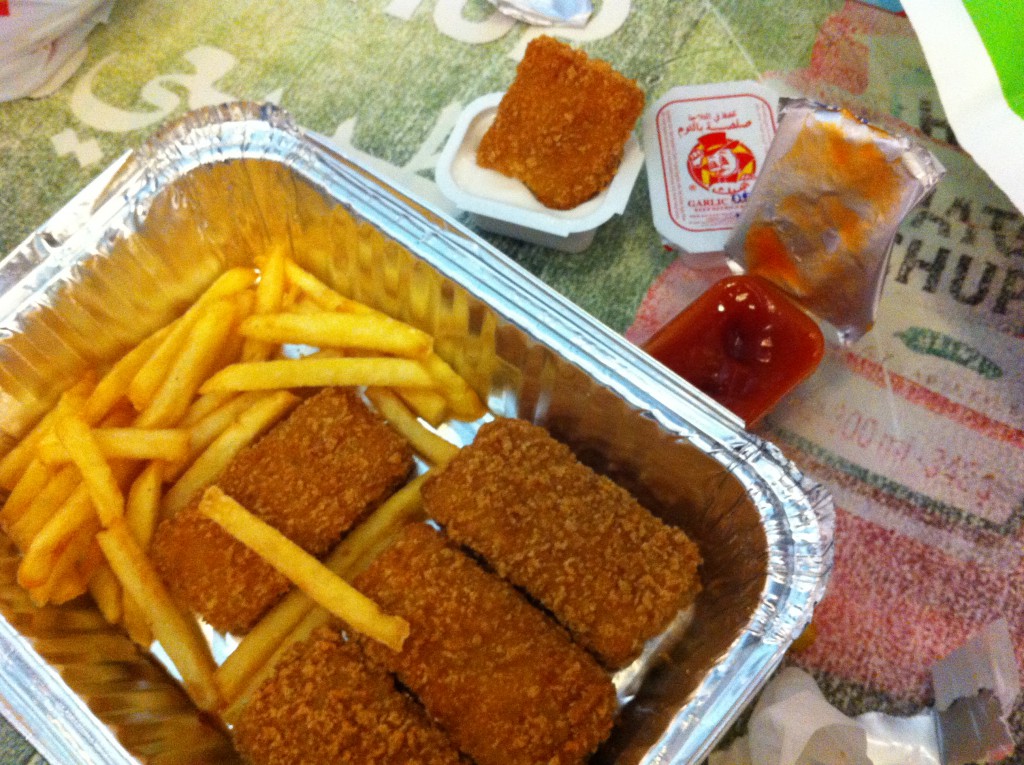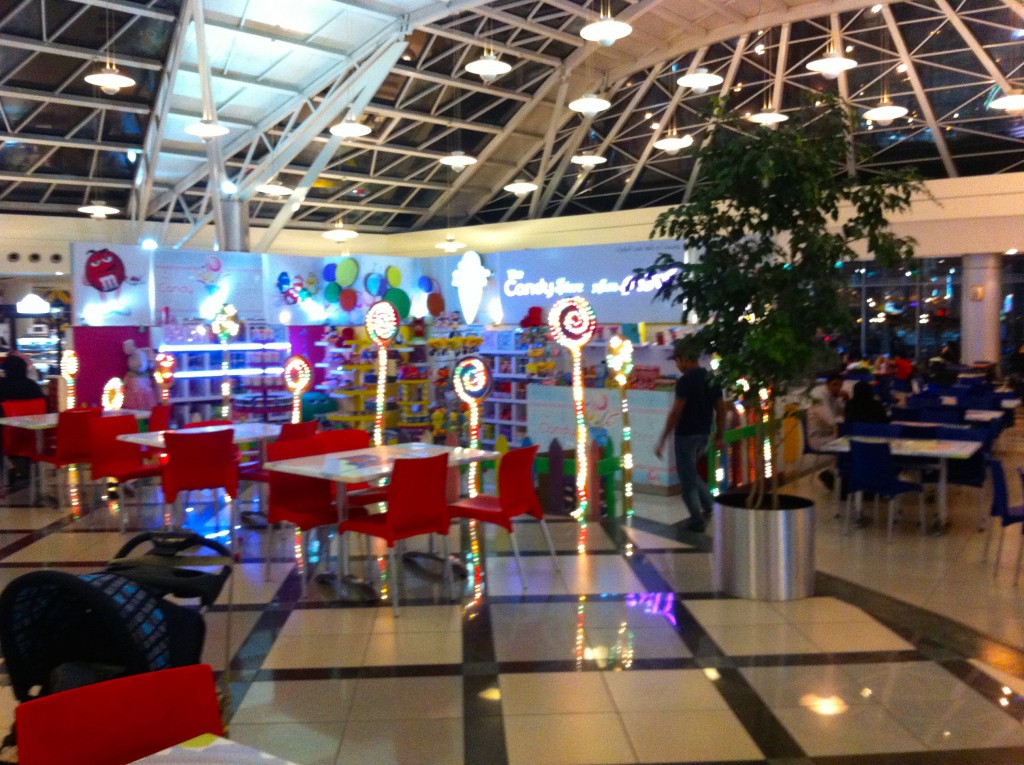 Wait­ing for the bus to take us back to KAUST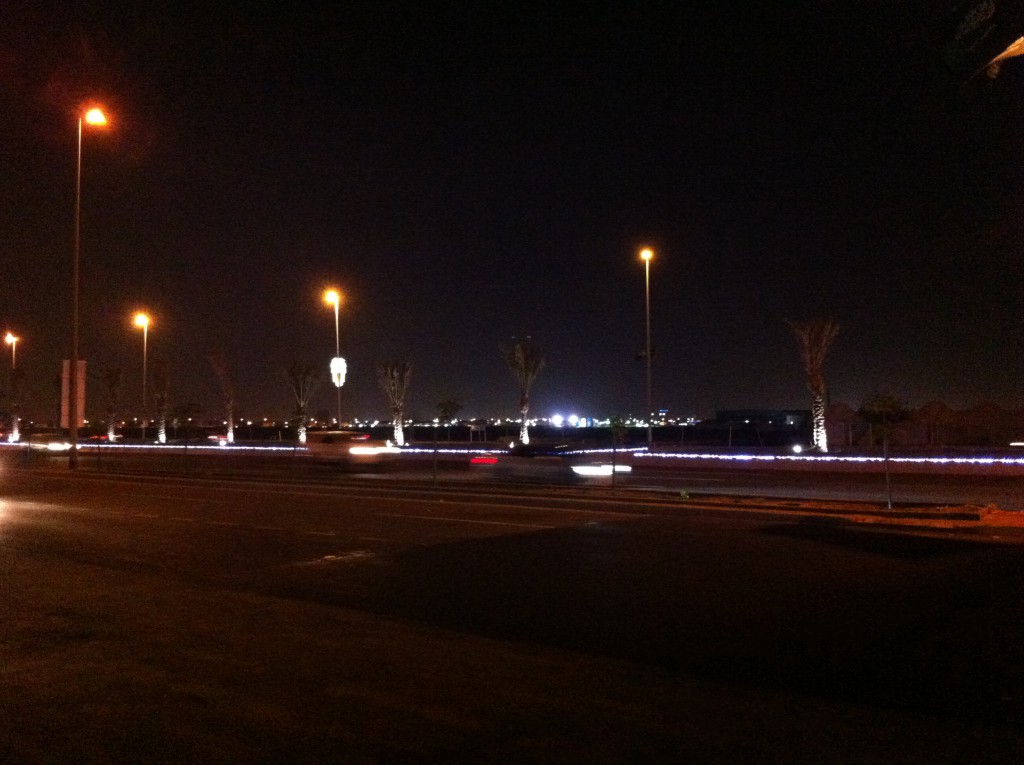 The Roshan Mall… maybe next time