I want­ed to go to the swim­ming beach here, so Eri­ca and I took the Beach Bus and spent part of the day there. When we arrived, we intend­ed to rent kayaks and walked toward that area but saw a Sau­di fam­i­ly walk­ing out on the dock toward a boat and fol­lowed them. We end­ed up tak­ing the boat to the har­bor and back, about an hour total. It was beau­ti­ful and some­thing KAUST pro­vides to their res­i­dents. After that, we tried to rent kayaks, but the day was too windy and they weren't rent­ing them out. So we just swam instead. Here are some pho­tos of the day.
This is what the sea­weed looks like here.
The area that had kayaks, boats, wind­surf­ing, etc.
Going out to the boat
Leav­ing the beach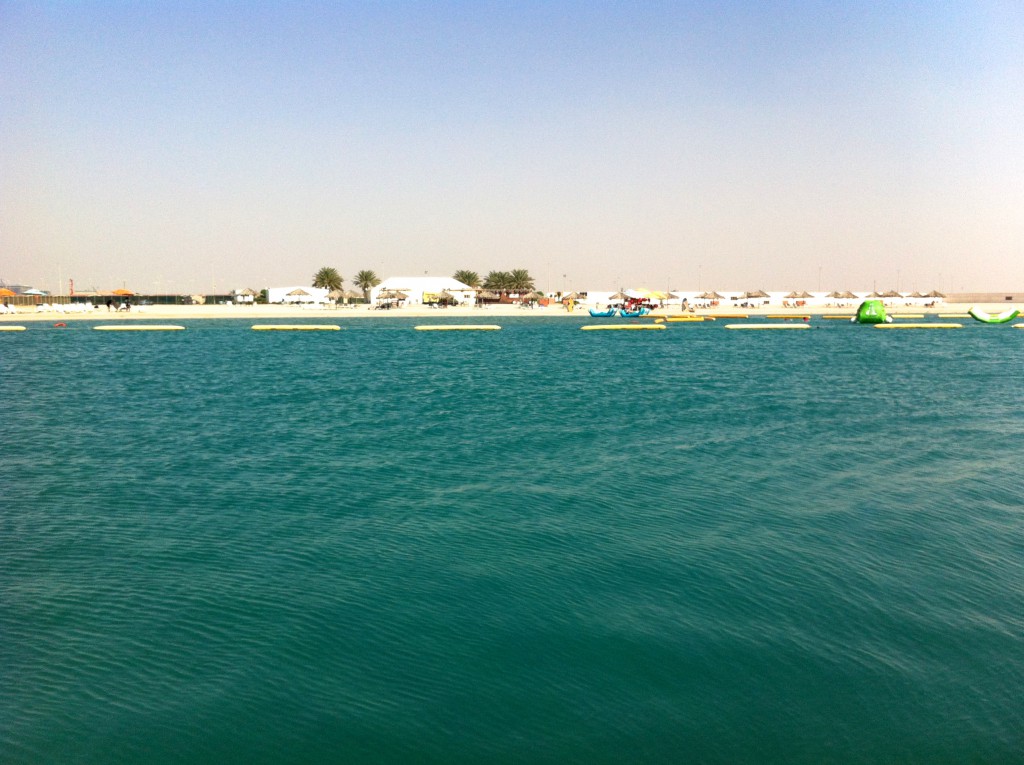 Some­one pulled up at a lit­tle island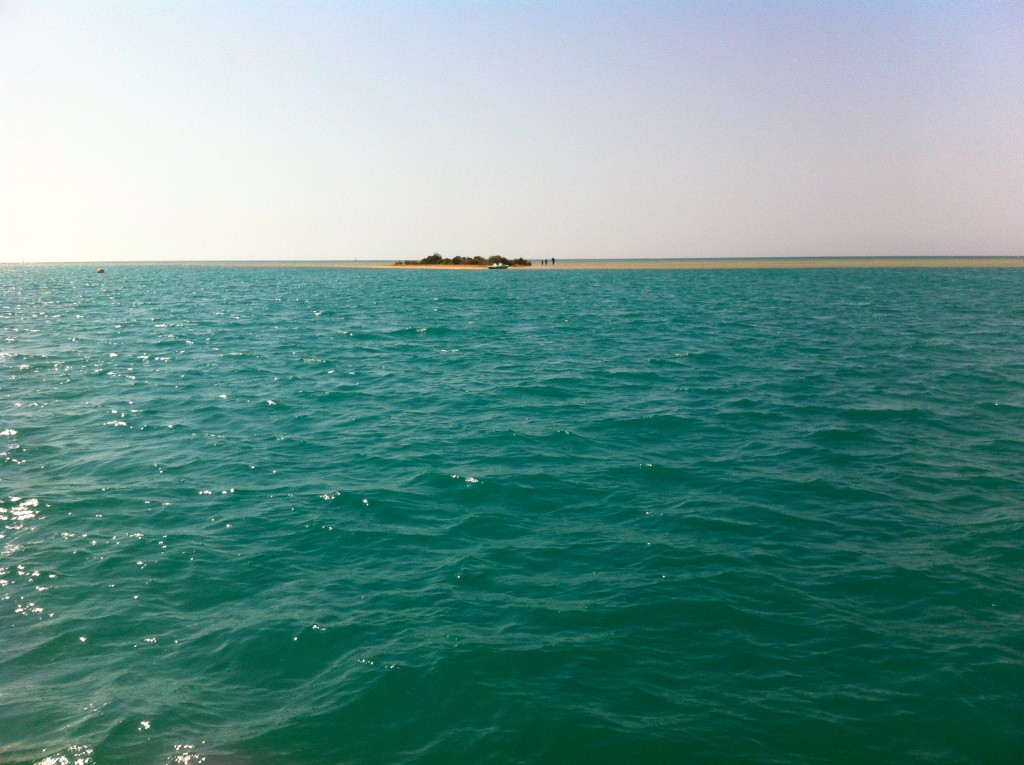 Eri­ca with our crew behind her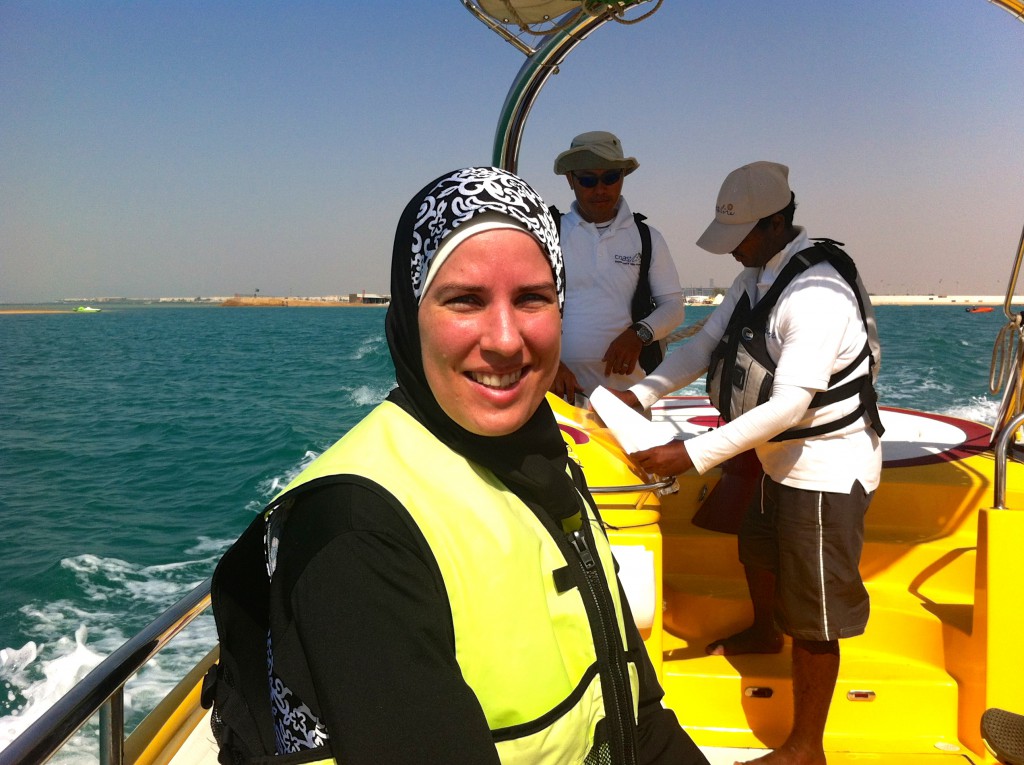 The coral reef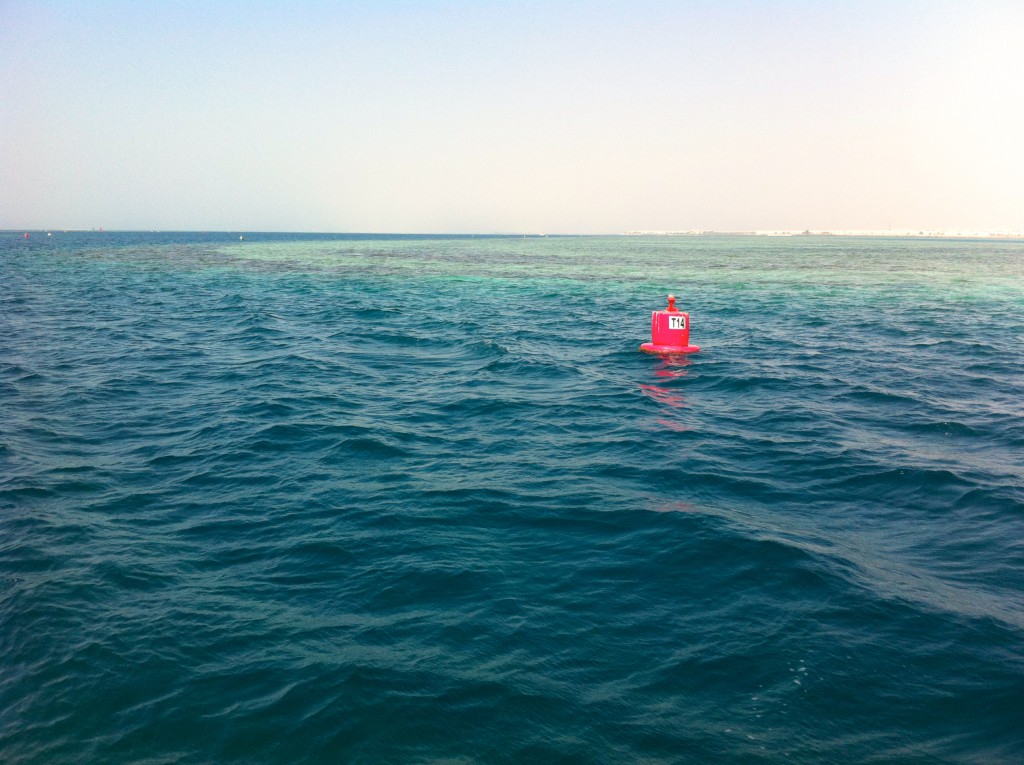 Head­ed toward the har­bor
The KAUST Bea­con
KAUST Yacht Club
Anoth­er shot of The Bea­con
More boats in the har­bor. You can make reser­va­tions to go snor­kel­ing or deep sea div­ing.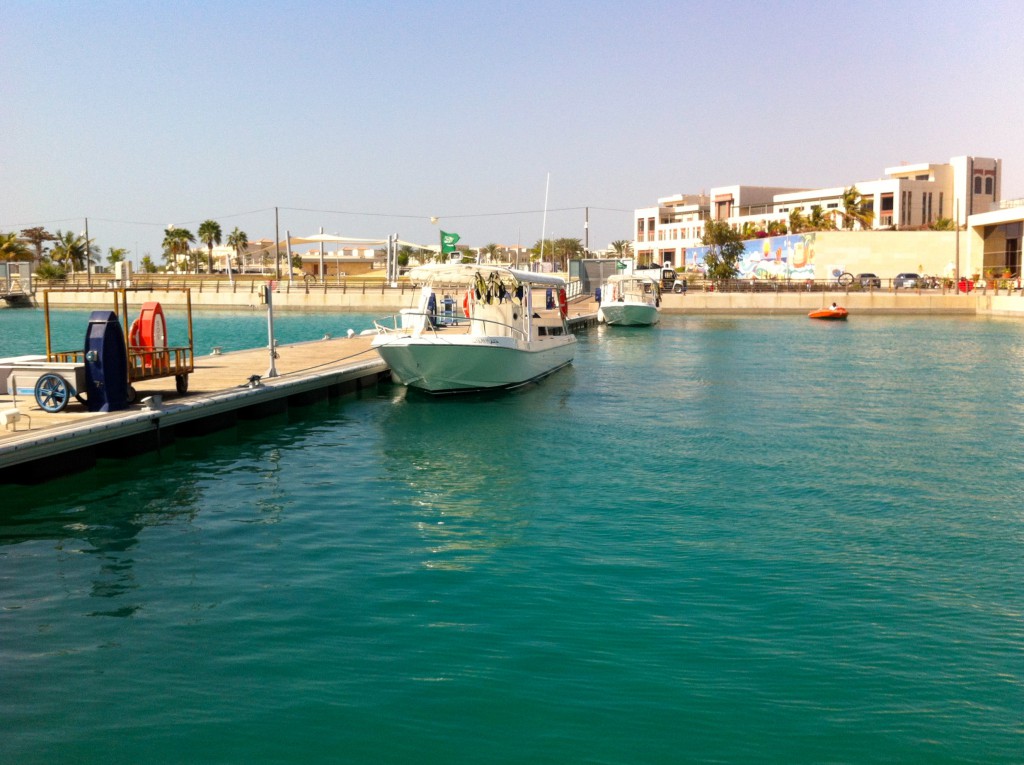 Our cap­tain
Boats pass­ing by on our way back to the beach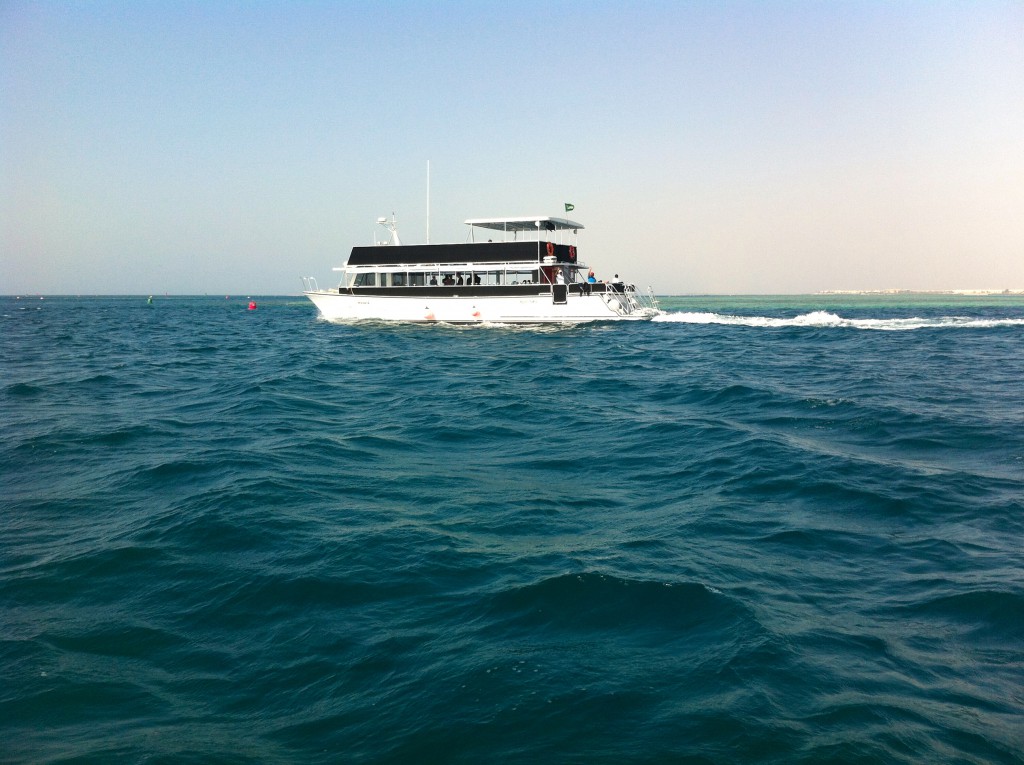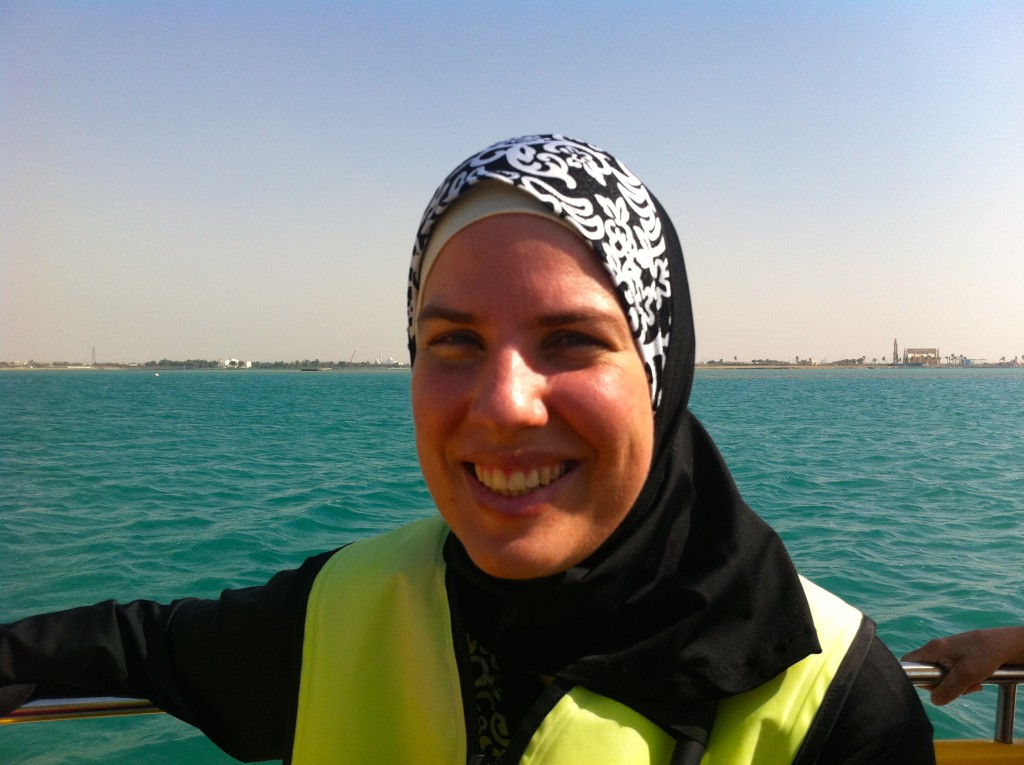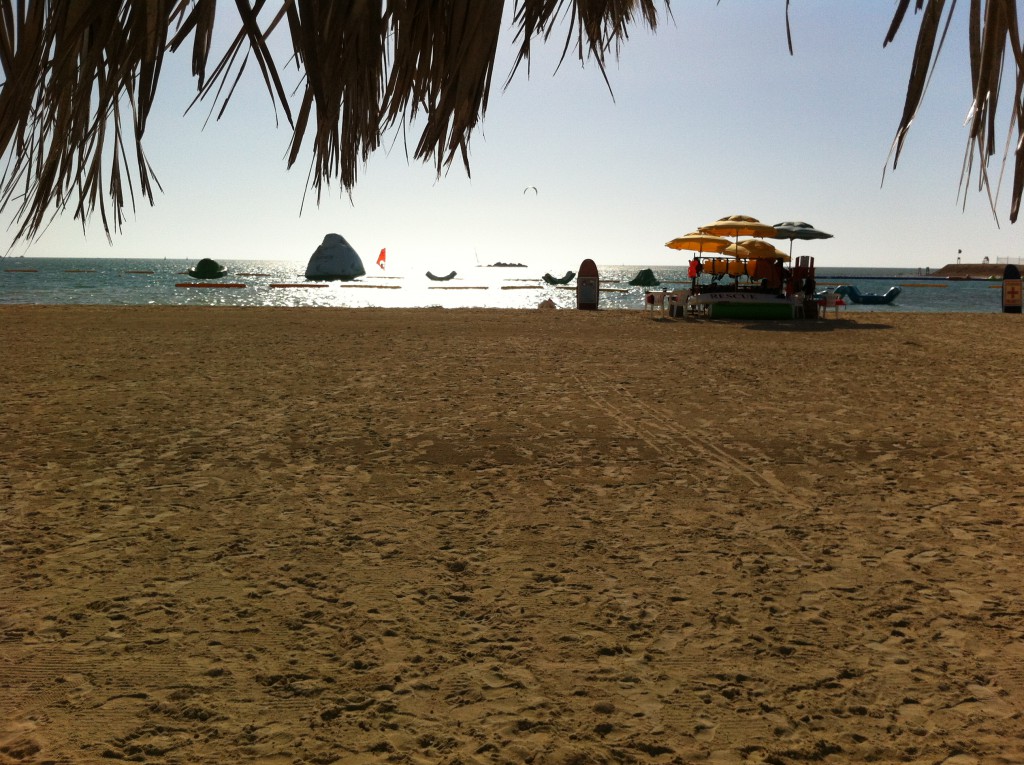 Cen­ter for dive train­ing
Con­struc­tion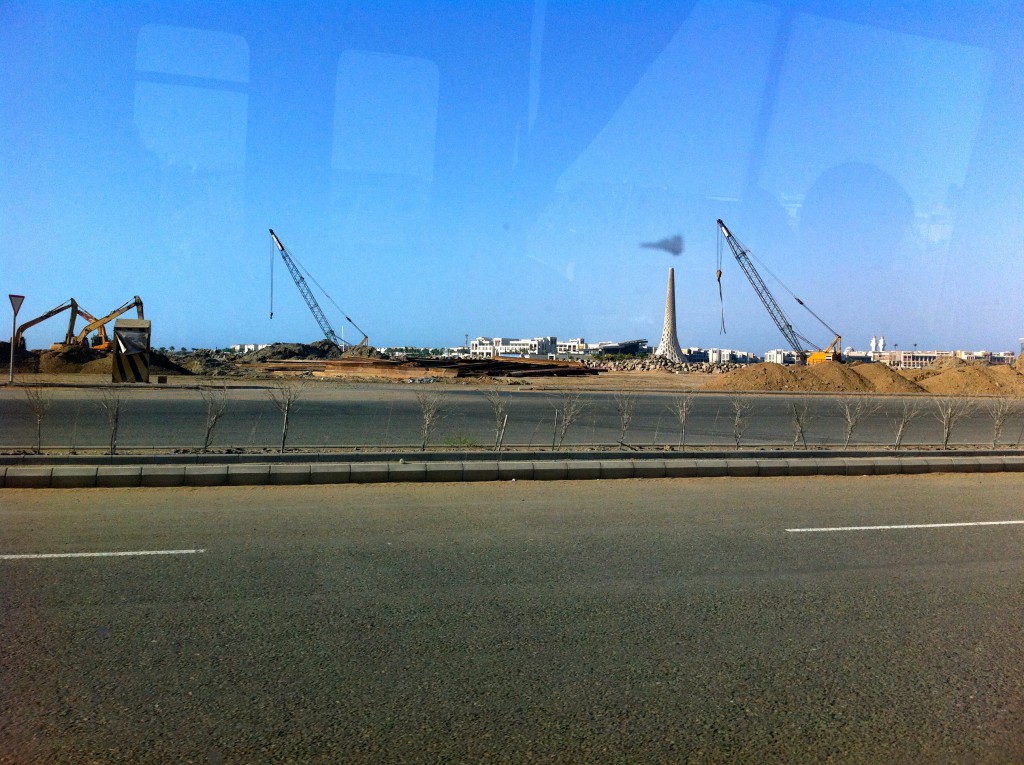 Going by the check point that goes out of KAUST
Stopover at Tami­mi Mar­ket