In the midst of (almost) every­one being sick, Eri­ca, Maus­ki and I man­aged to have a girls' night out. We went to the the­ater to see Annie, then had some Lebanese food after­ward. It was a two-hour movie, and Maus­ki got a lit­tle antsy, but did fine. Fun evening!
On our way in to the the­ater…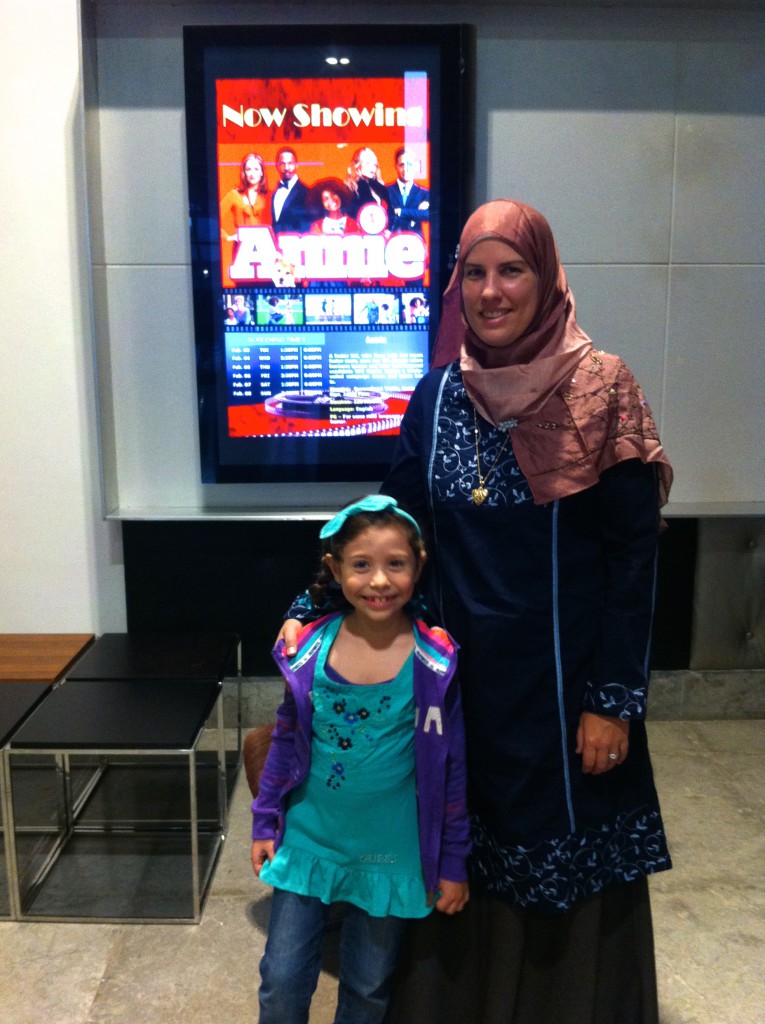 It's hard to see, but this is Maus­ki danc­ing on stage dur­ing the cred­its. This girl def­i­nite­ly has the enter­tain­ment gene!
Wait­ing for our food…
Yum! This was deli­cious!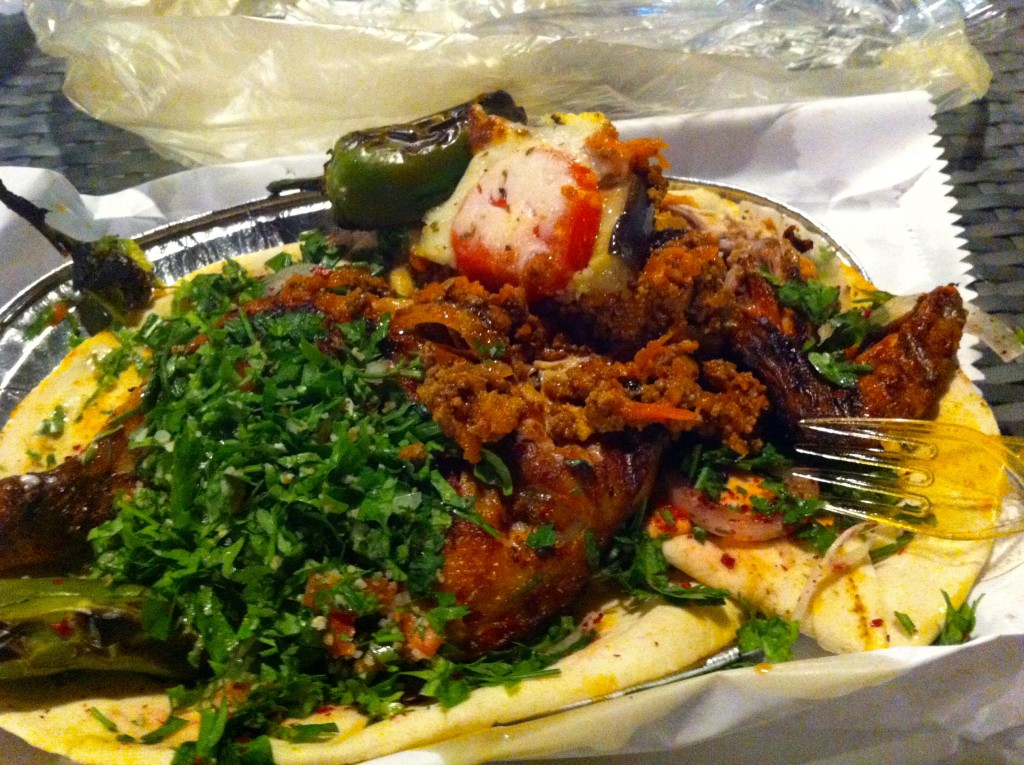 Dis­cov­ery Square