There's a new law in Saudi Ara­bia that all non-Saudi cit­i­zens need to be fin­ger­printed, down to age 7. So Erica arranged to take Mauski out of school early to take her down to get fin­ger­printed. What a fiasco. They stopped tak­ing peo­ple an hour before they were due to close, which was before we could get there. We con­tin­ued our trek, but they had closed the que. The next day was basi­cally the same sit­u­a­tion, so Erica com­plained and the third time was appar­ently the charm, prob­a­bly because she had spo­ken up. Good thing, because after that, they were telling peo­ple they had to go get it done in Jed­dah and stand in lines start­ing at 5 am!
Wait­ing in the shade for the bus to come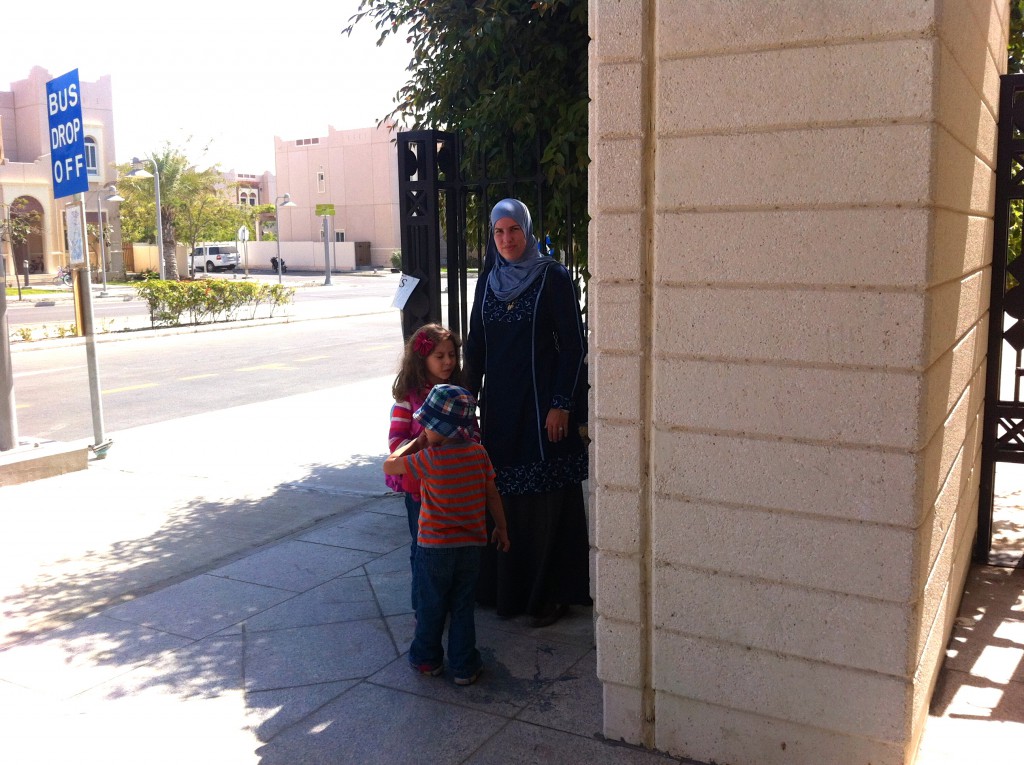 The bus we wanted to take appar­ently skipped our stop and we had to wait for the next one, about a half an hour in the heat, while oth­ers came and went by car.
The fin­ger­print­ing truck
In the mean­time, we stopped in at a bank across from the mosque.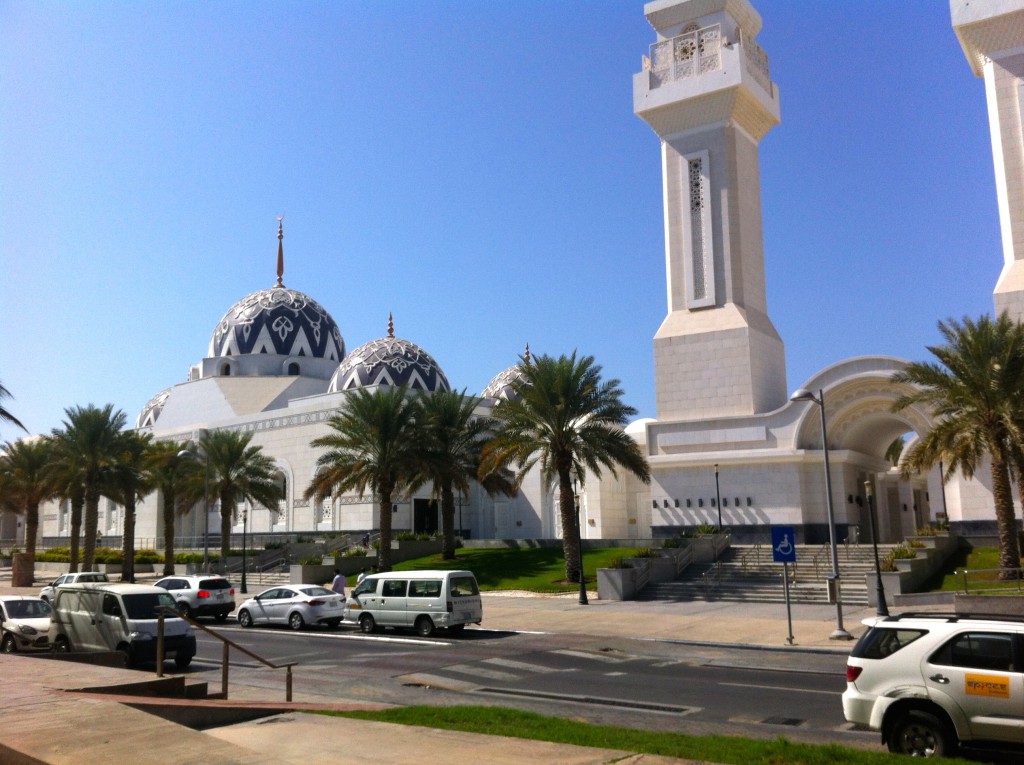 Dis­cov­ery Square
Wait­ing for the bus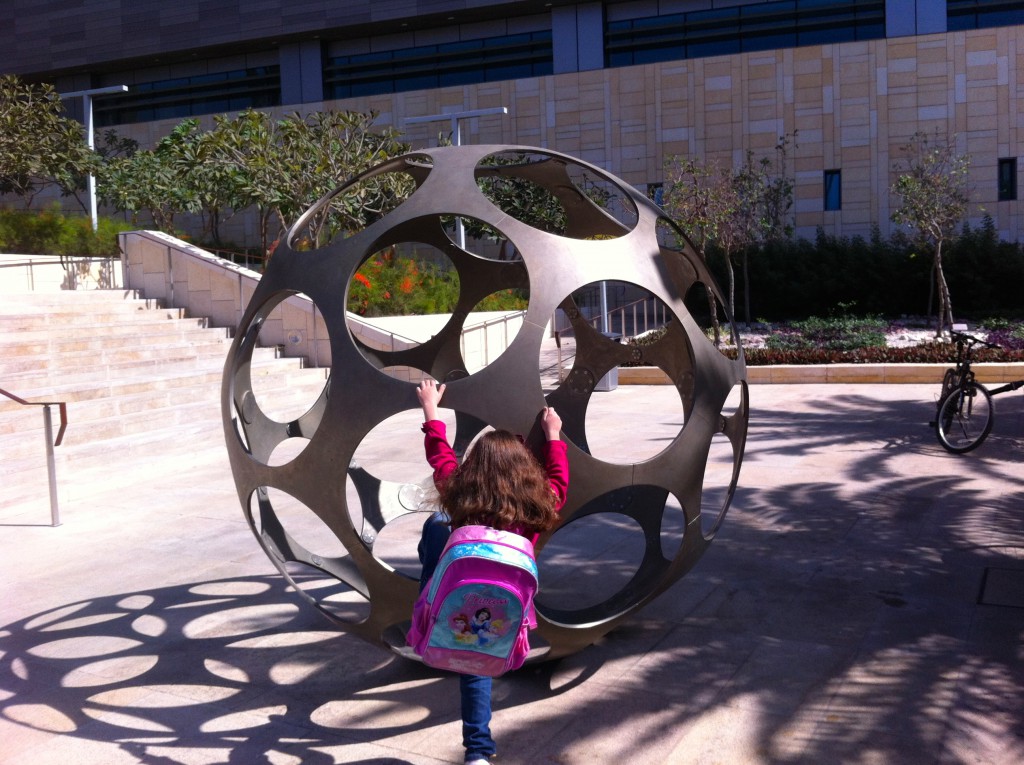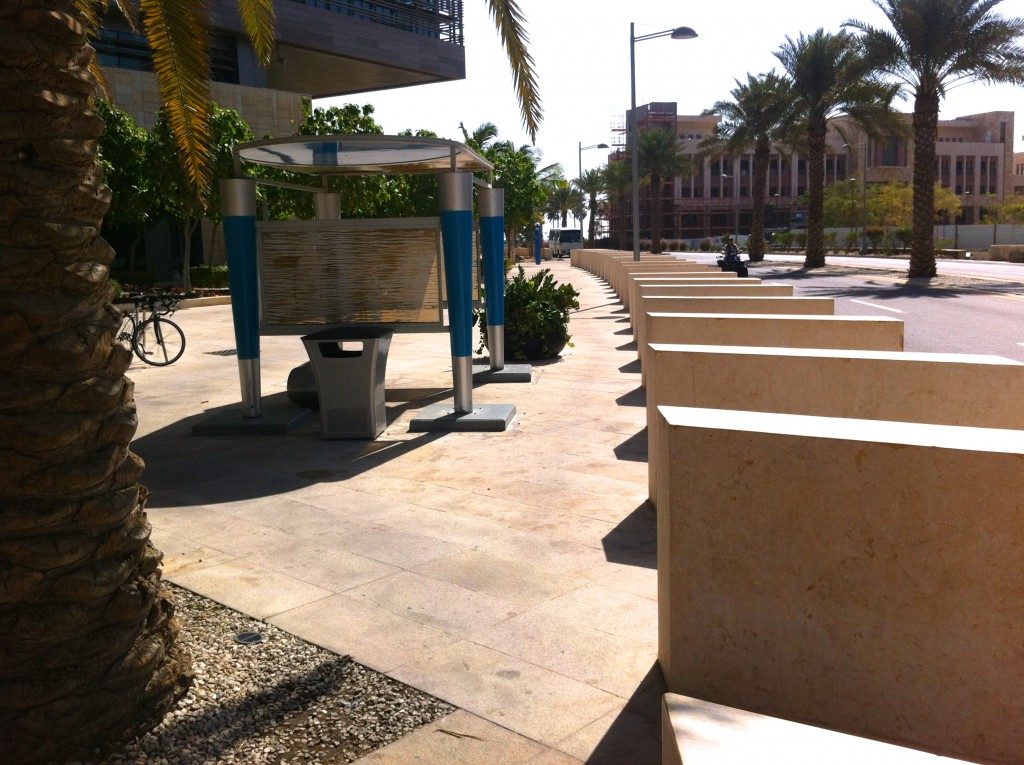 Later that evening, Erica and Mohamed finally went on a date while I watched the kids. They helped me make din­ner, and we watched The Three Mousketeers.