Anoth­er beau­ti­ful (and hot) day, so we decide to go back to the island. Well, actu­al­ly, every day was pret­ty much the same. It's pret­ty hot here, even in the win­ter. Add a good dose of humid­i­ty, and you have a need to dip your­self in cool water… espe­cial­ly after a work­out. Abdu was cough­ing again, so we had him with us.
Bus 'Lay-by' (bus stop) out­side one of the schools
Abdu and Maus­ki were in the habit of gath­er­ing fall­en plume­ria or oth­er flow­ers to present to the bus dri­vers when they got on the bus. Pret­ty cute. He's got his Super­man tow­el on.
Rid­ing the Orange Bus on to the island
One of many beach access areas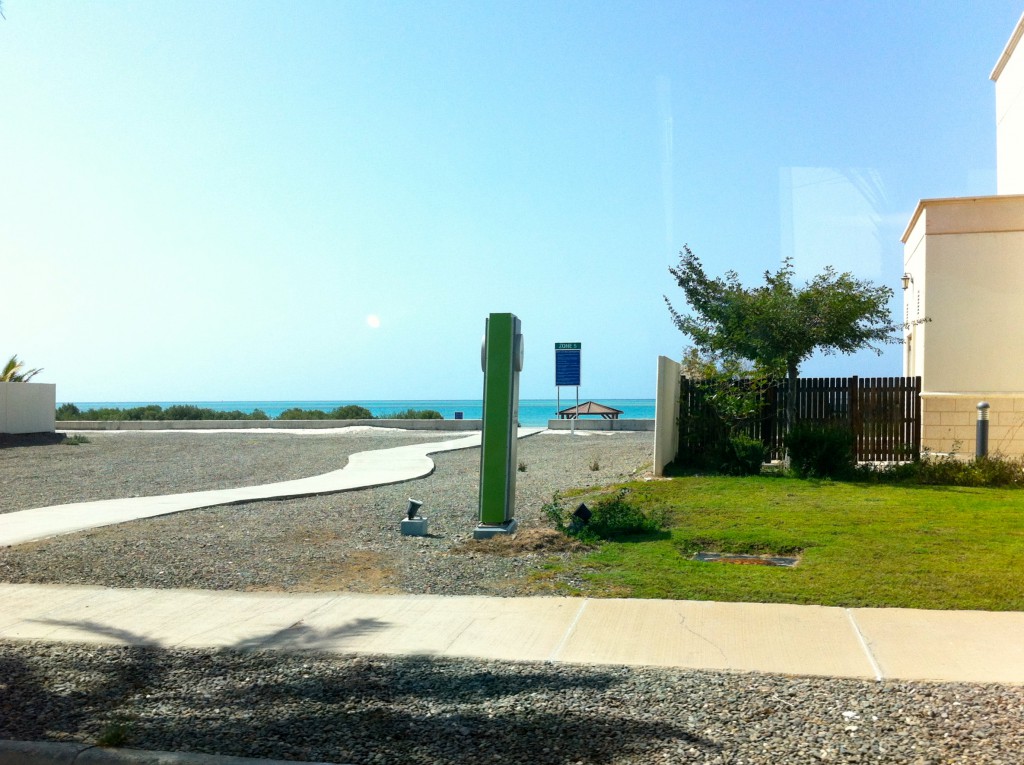 Island homes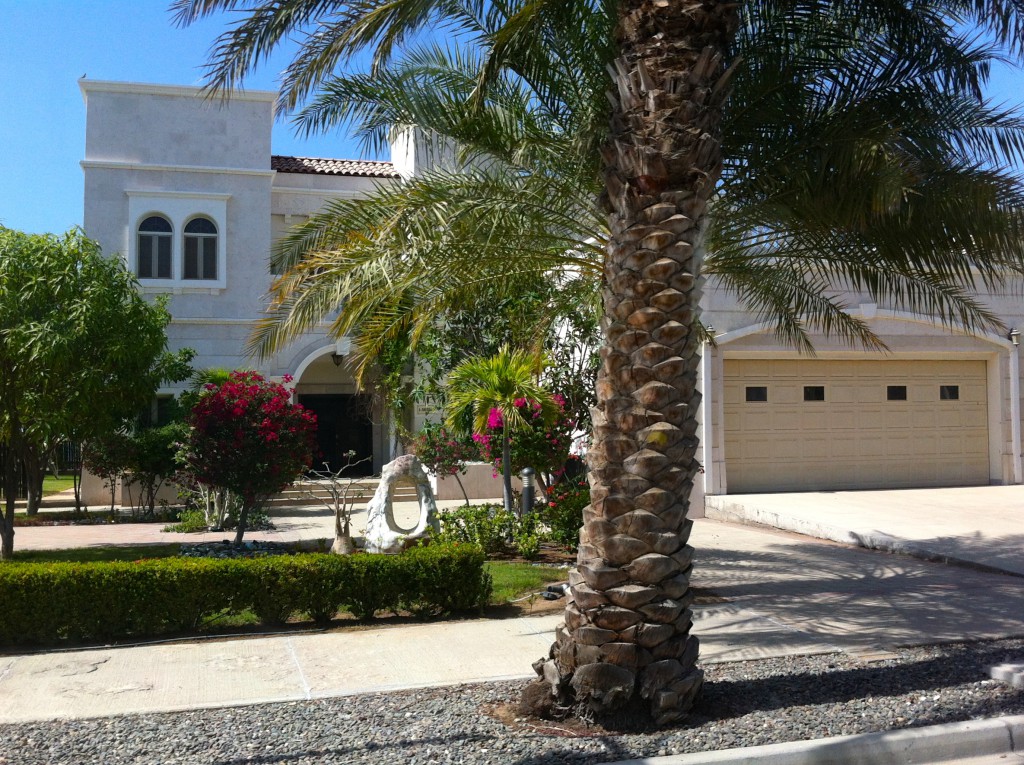 Island Recre­ation Club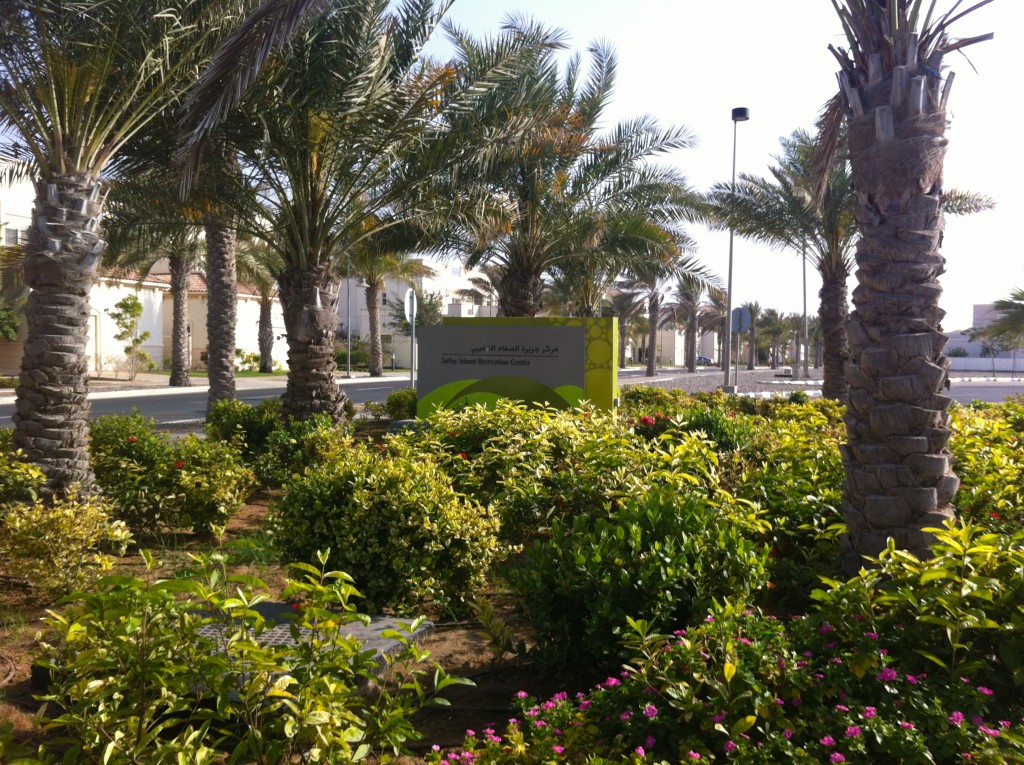 The Wom­ens' work­out room
Over­look­ing Pure Cafe Restau­rant and Lounge out by the pool. I main­ly used that ellip­ti­cal right in front of the win­dow.
Shot from the pool deck over­look­ing The Red Sea
I wait­ed for this class to end to get into the pool and cool off after my work­out.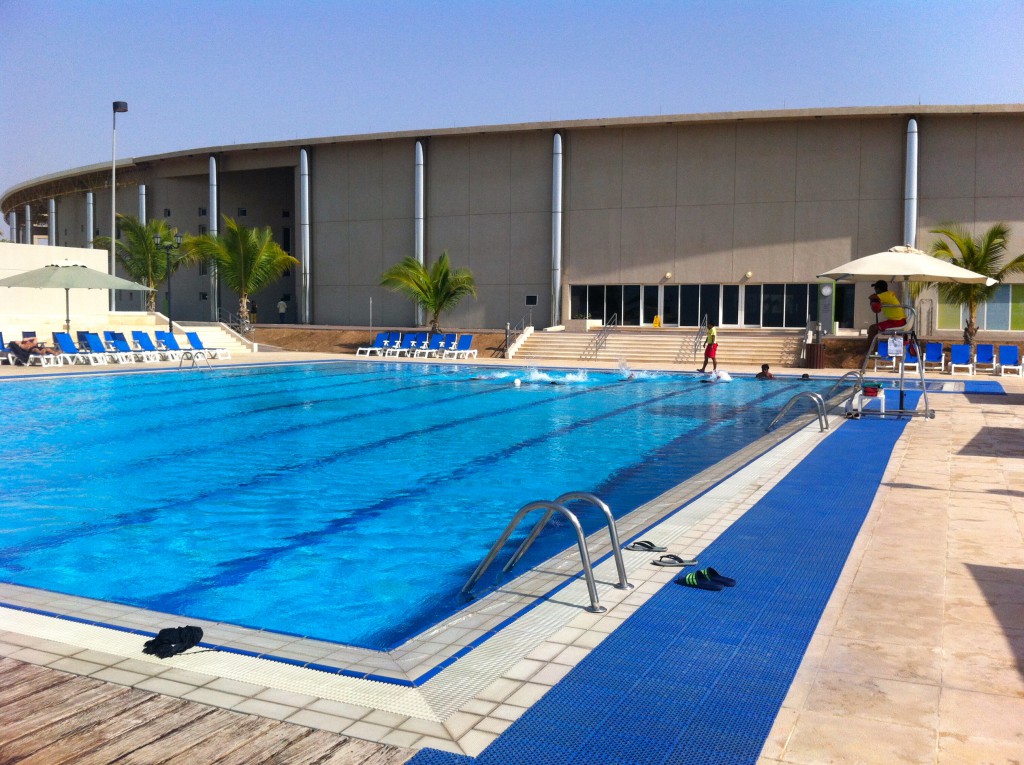 It was pret­ty desert­ed mid-day dur­ing the week.
"No swim­ming" sign
Very peace­ful here… the only sounds were the lap­ping of lit­tle waves on the rocky shore, the wind whistling through the joints of the umbrel­la, the rustling of palm leaves, and the occa­sion­al bird call.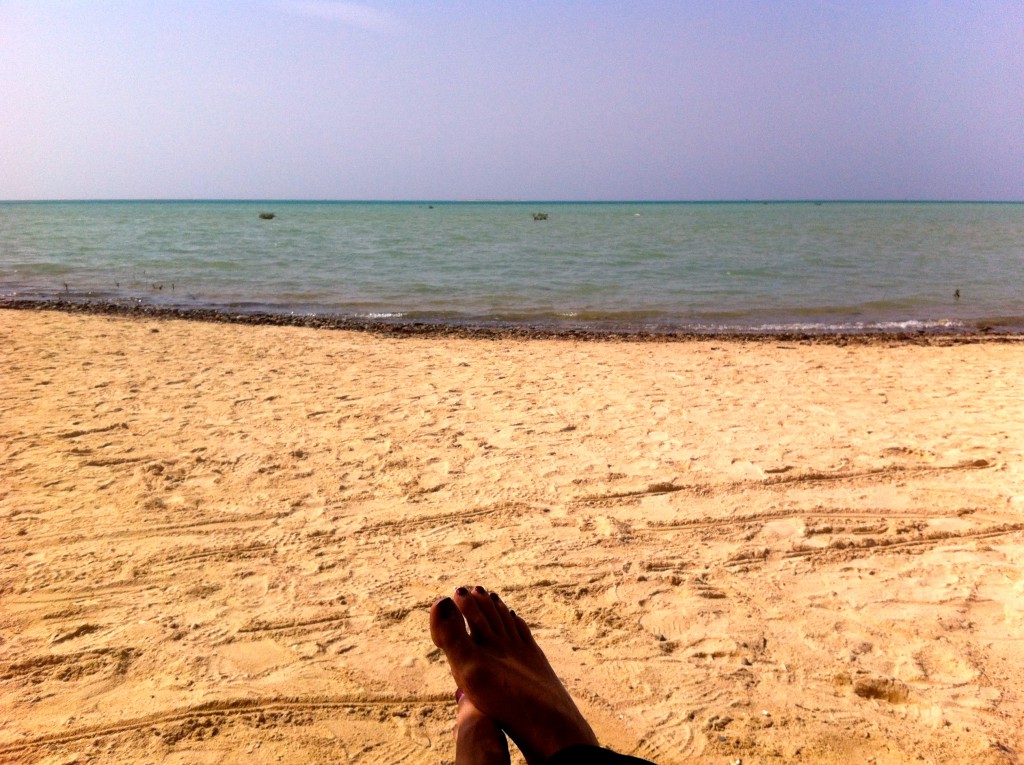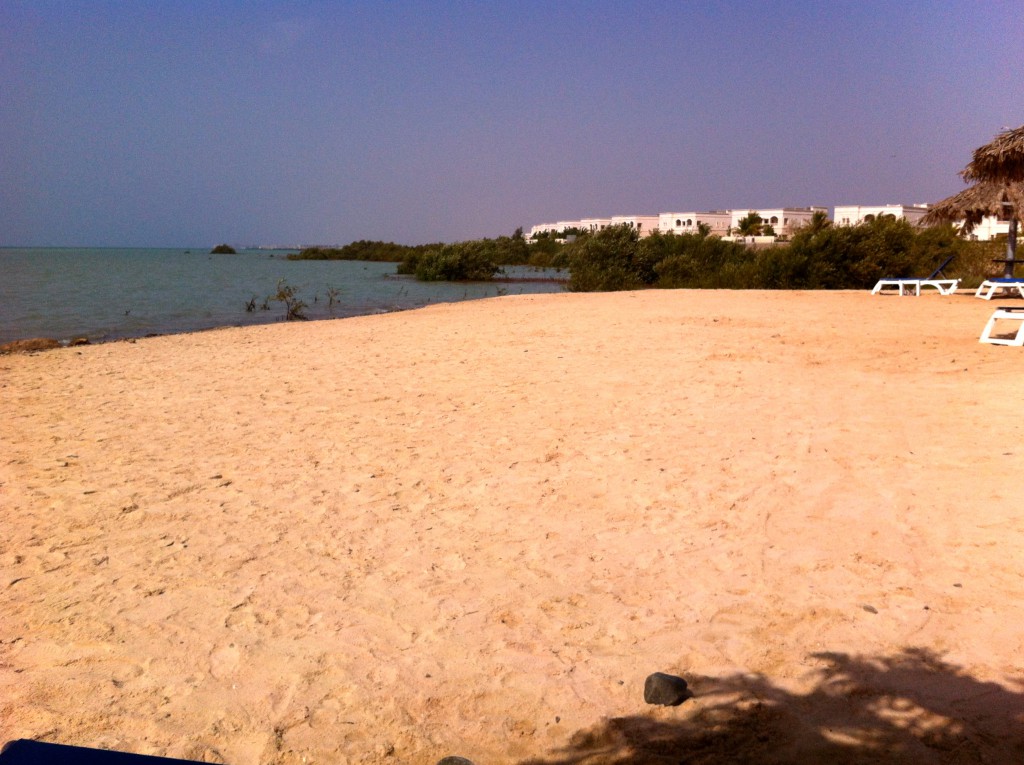 What a set­ting…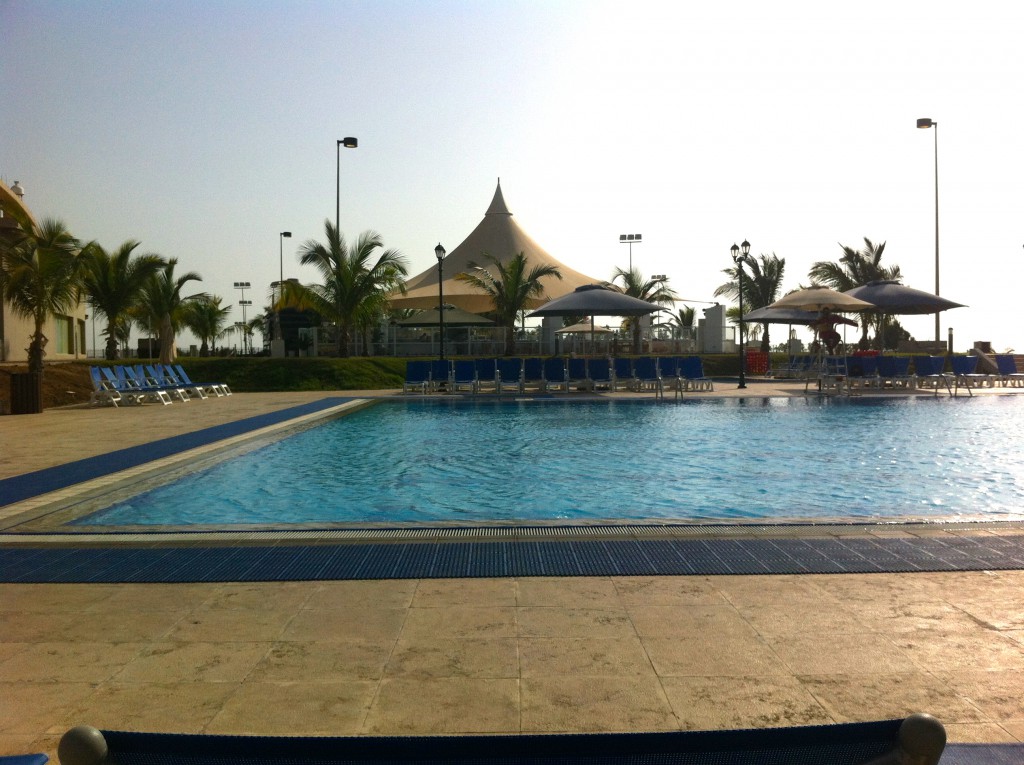 Going on to the uni­ver­si­ty cam­pus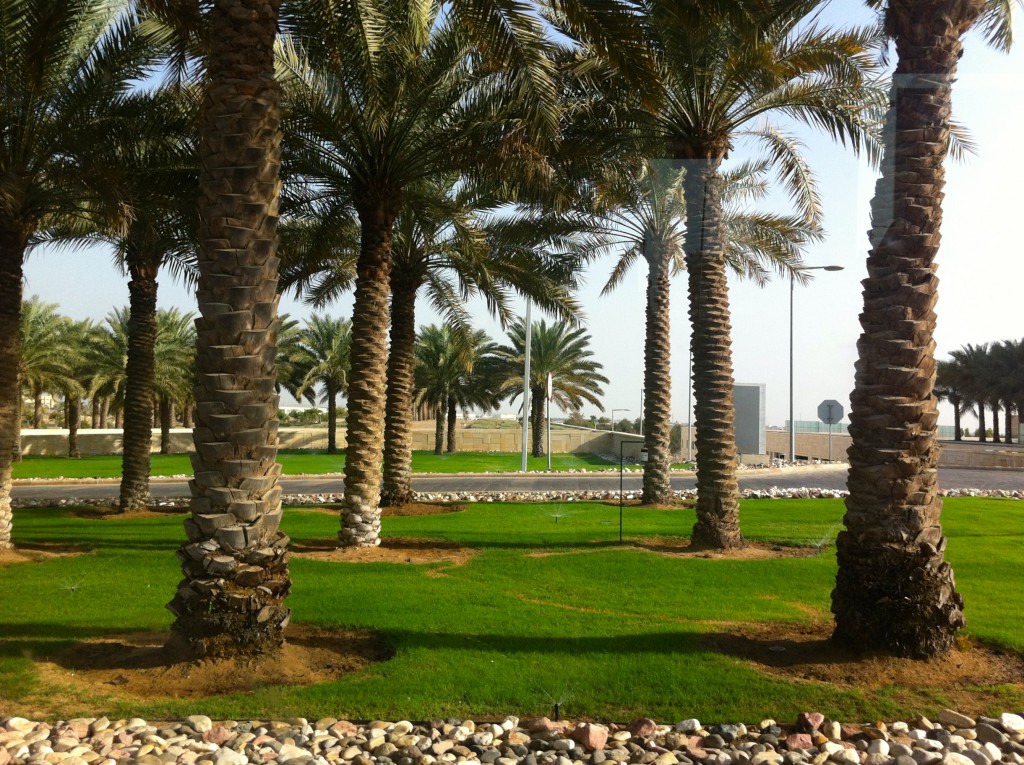 The bus sys­tem is the main method of get­ting around the KAUST com­mu­ni­ty. Bicy­cles are plen­ti­ful as well. But some fam­i­lies do have cars. Dri­ving can be a lia­bil­i­ty, though… while it is legal for women to dri­ve in KAUST, there is appar­ent­ly no train­ing. As a result, many Sau­di women get into acci­dents because they don't real­ly know how to dri­ve. And insur­ance? Maybe not. We were in a bus one day when a Sau­di woman pulled out right in front of us. She didn't even look first. Our bus dri­ver braked and swerved to avoid a col­li­sion. I was dumb­found­ed.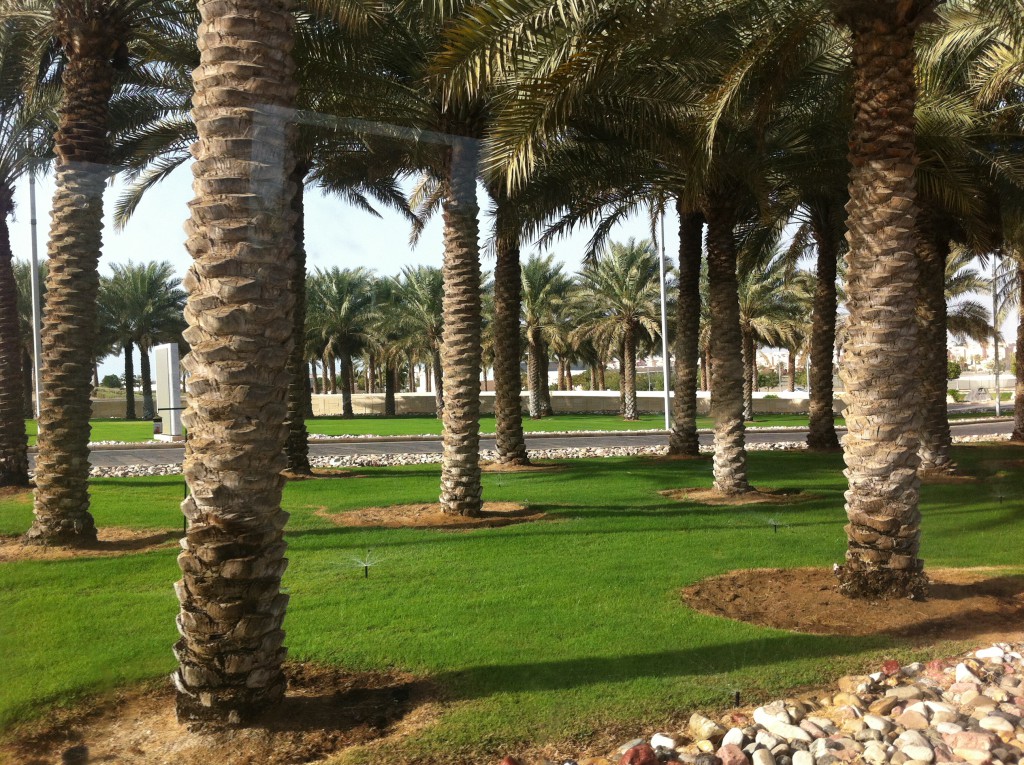 A secu­ri­ty guard at the gate. Most times, you have to show your ID before they let you through upon enter­ing. But we could just hold our ID up for them. They wouldn't come on to the bus (except at the main out­er gate when we were re-enter­ing after being in Jed­dah).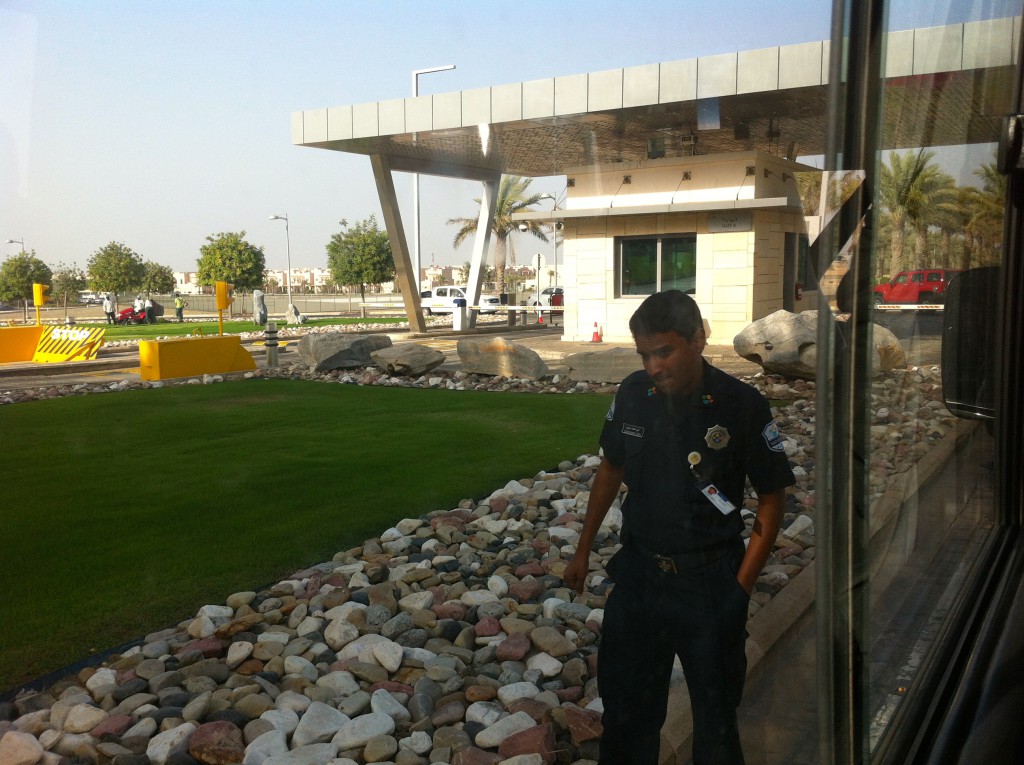 Wait­ing in front of the med­ical cen­ter for the Pur­ple Bus. That's the one super­mar­ket across the street… Tami­mi Mar­ket. There's a small Tami­mi right by the uni­ver­si­ty as well.